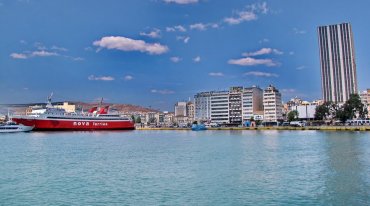 Piraeus
The port of Piraeus, as the largest Greek seaport, is one of the largest seaports in Europe and the world, located in the Mediterranean Sea basin. Being the main port of Athens, even from the ancient times, Piraeus nowadays is a major destination for cruise ships in the Mediterranean.
If your cruise ship docks in Piraeus, find below some of our tours that you can join and visit Athens, one of the oldest named cities in the world and explore the many highlights.
8 h. tour (Semiprivate tour, up to 18 people max. per guide) Cost per person: 133 euro (children up to 3 y.o. free) (Transportation + guidance all the way + guided city bus tour of…
Read more...