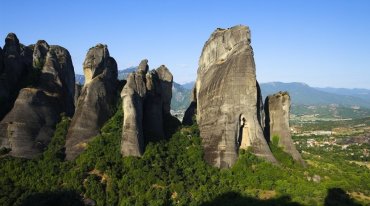 Joined Tours from Athens
If you spend days in Athens, and would like to visit and explore other highlights in the Greek mainland and the Peloponnese, our organized multi-day land tours are the ideal cost-effective way to see more of this beautiful country. Explore and learn many things about the rich history of the area of Argolis, famous for the sanctuary of Asclepius and the theater of Epidaurus, as well as the Mycenean Citadel, Ancient Olympia that is the birthplace of the Olympic Games, Delphi, the navel of the earth where the Oracle predicted the future in ancient times, but also visit one of the most amazing places in Greece, the rock formation of Meteora with a large community of monasteries.
The planning of this tour is based on three pillars: Historical - Archaeological, Religious and Culinary. Most travelers coming to Greece focus on seeing the classical highlights of the country and leave with the desire…
Read more...