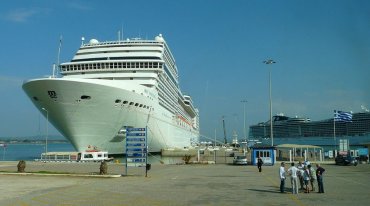 Katakolon
Katakolon is a small port town located on the western coast of the Peloponnese. Its main claim to fame is a deepwater port suitable for the largest cruise ships you can imagine, along with the fact that it is only 35kms from Ancient Olympia.
If Katakolon is part of the itinerary of your cruise ship, below you will find more details about our joined shore excursions that you can participate to, and visit the birthplace of the Olympic Games.
6 h. tour (Semiprivate tour, up to 14 people max. per guide) Cost per person: 118 euro (children up to 3 y.o. free) (Transportation + guidance throughout + olive oil tasting at a local press…
Read more...