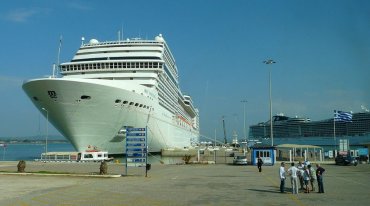 Katakolon
Katakolo's port, that is recently reconstructed, is a busy port full of the cruise ships visiting the Ancient Olympia. It is an area full of history, the birthplace of the Olympic Games, and if you are visiting Katakolon on a cruise ship, we can arrange for you the perfect private customized shore excursion to the Olympic Games site, the archaeological museum or any of the many attractions of the nearby area.
5.5 to 6 h. tour (private only) (Transportation + guidance all the way + guided tour of ancient site + guided tour of the archeological museum + free time in Olympia + extra activities) During…
Read more...
For those of you who would prefer a rather free schedule tour and who are not interested that much in seeing the archaeological site and the museum in Olympia with a licensed tour guide, but…
Read more...