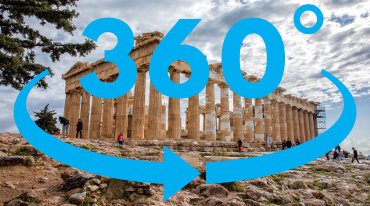 Virtual Experiences
As traveling is still restricted for most parts of the world, we have decided to create some virtual experiences for our guests, so that they could visit Greece from the comfort of their home.
The purpose of these online sessions is to enable us to communicate with you and be able to present the rich history of our country at these difficult times that we are all going through due to the COVID-19 pandemic.
We are aiming to create an interest to our country and the services we provide. Also we would like to provide an alternative way for our team of guides to be active in their professional environment and take satisfaction from being creative.
As traveling in person to Greece is not possible for many of our guests due to the travel restrictions, we are organizing private virtual visits. I will be offering private virtual tours over Zoom of…
Read more...
Since traveling is still not feasible for most parts of the world, myself and a number of selected associate licensed guides have decided to get back in action, after all these many months of having…
Read more...